Minimum Housing Standards Rental Properties
Minimum housing standards are now in effect for new tenancies since 1 September 2023 and all tenancies 12 months after.
The standards are to ensure that all rental properties are meet a reasonable standard of functionality, are able to be secured, and won't cause harm to a tenant.
You can see more information on the minimum requirements here RTA
Book an inspection today to ensure that your investment property is compliant with the new rules in Queensland.
As a landlord, you have a duty of care -
At the start of all tenancies, you must ensure that the property is clean, fit for the tenant to live in, in good repair and does not breach any law dealing with the health or safety of persons entering the premises (Residential Tenancies and Rooming Accommodation Regulation 2009), in addition to this the property must also meet the new prescribed minimum standards.
Minimum Standards Inspection
For investors, owners and property managers.  Check that the rental property meets minimum housing standards for rental properties in Queensland. 
Maintenance Inspection Investment Property
Don't let your property fall in disrepair, a maintenance inspection will identify maintenance issues that should be addressed to maintain the standard of your investment property. 
Methamphetamine Residue Testing
Have your property tested between tenants to ensure that there is no residue that could be harmful to your next tenants health.
Annual Timber Pest Inspection
A must of every Queensland house, at least every 12 months. 
Adequate Plumbing and Drainage
The property must be connected to a water service that supplies hot and cold water.  This supply must be suitable for drinking.
The property must have adequate plumbing and drainage for the number of people who occupy the premises.
Bathrooms
The property must have functioning toilets that flush and refill.  These must be connected to sewer, septic or other waste disposal system.
Privacy must be provided in the bathroom areas.
Kitchen
When a property is supplied with a kitchen, the kitchen must have a functioning cooktop for tenants to use.
Laundry
If a laundry is supplied, it must have all fixtures and fittings for a functional laundry, such as tap fittings and adequate plumbing supply.  (This does not include whitegoods)
Weatherproof and structurally sound
Rain should not enter the property through the windows or roof. 
Floors, walls, ceiling, roof, deck / balcony and stairs must not be likely to collapse due to wood rot, a defect, significant damp or any other factor. 
Property needs to be in good repair
Fixtures and fittings should not be likely to cause injury during normal use.
Property needs to be secure
There must be functioning locks or latches on all doors and windows that can be reached from the outside without a ladder. 
Free from vermin, damp and mould
The property needs to be free of vermin, damp and mould (this does not include vermin or mould that has been caused by the tenant)
Privacy Coverings
Privacy coverings are required on all windows where a tenant could reasonably expect privacy, unless view is obstructed from outside.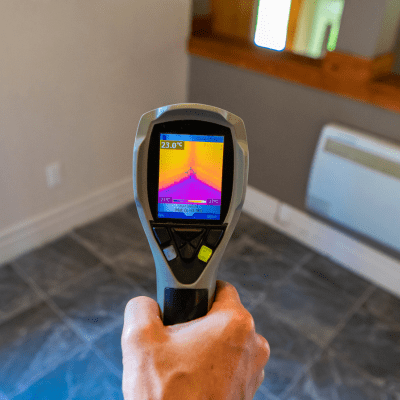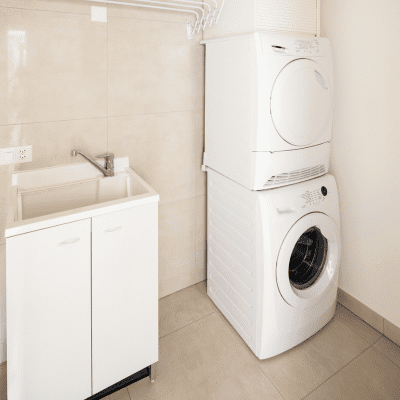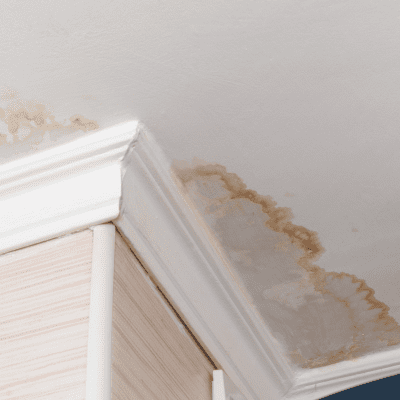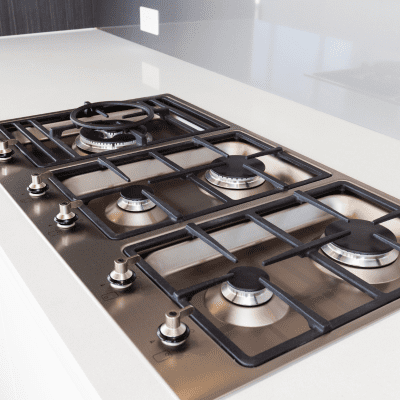 Minimum Housing Standards Inspections
QBCC licensed building inspectors will assess the property against the prescribed requirements and provide a report with compliancy and recommendations.
The following areas will assessed -
Weatherproof and structurally sound
The property will be assessed for any evidence of previous water ingress from the roof or windows. 
Damage will also be noted that has the potential to allow water ingress such as a broken windowpane.
The property will be assessed for any evidence of potential safety issues due to wood rot, excessive damp or defects.
Property in good repair with fixtures / fittings not likely to cause injury through normal use
Property will be assessed for damage, excessive wear, defects, leaks etc and condition reported upon.
Fixtures and fittings will be checked for any visual signs of potential danger. (Please note, this is not an electrical check, a licensed electrician is required for such)
Security
Property will be checked for functioning locks on all external doors and latches on all windows that can be reached from outside premises without a ladder.
Damp, Mould and Vermin
Property will be assessed for signs of damp (using thermal imaging camera and moisture meter)
Visible signs of mould will be noted.
Signs of vermin will be noted, including nests, droppings and potential entry points.
Why is a Building and Pest Inspection Important?
The report will contain details on any defects that are considered safety issues and have the potential to cause harm to persons if not rectified immediately.
A major defect should be repaired immediately. Failure to repair can cause further damage to the property or affect the liveability of the property.  It can also be a defect to a major structural component of the building.
By definition, a minor defect is a maintenance issue that should be addressed at some time in the future to maintain the upkeep of the property. 
The inspector will identify any visual signs of termite activity, make recommendations on conducive conditions and report on whether the property has a current termite management plan. 
Dedant use the latest technology
Flir Thermal Imaging Camera
The Flir thermal camera (FLIR E8- XT)  is the perfect tool for diagnosing temperature anomalies inside a building.  This equipment  will indicate  hot spots and cold spots, possibly indicating a large termite nest hidden in the wall cavity, leaking pipes behind a wall and leaking showers.
Termatrac T3i All Sensor
Using radar technology, relative and direct moisture sensor as well as a thermal sensor, the T3i All Sensor was designed to help operators locate, confirm and track the presence and extent of termite and other pest activity. Used with an invasive inspection to determine termite activity.
Tramax Moisture Meter
The Tramax moisture meter is the leading tool in moisture detection.  High moisture levels could indicate leaking pipes, poor ventilation, ineffective drainage, leaking roof or defective flashing.  Damp timber within wall cavities is also very attractive to termites.
What areas are inspected in a building and timber pest inspection?
Subject to safe and reasonable access, this inspection is a visual assessment of the following areas;
Common Defects in a building and timber pest inspection
Items not covered by a building and pest inspection.
A building and timber pest inspection is conducted by an experienced builder and timber pest technician.  It does not include any areas outside of the builder's expertise (such as plumbing or electrical items) These areas should be inspected by a licensed tradesperson in the relevant areas.
Why Choose Dedant Building and Pest Inspections?
Local knowledge

We are a Brisbane based, family owned company that has been operating since 2008.  Servicing Brisbane, Ipswich, Gold Coast, Sunshine Coast and everywhere in between. We have local knowledge,  friendly customer service staff and experienced inspectors.  Therefore, you are in good hands with Dedant.

Wide Range of Services

Providing a range of services for home buyers, home sellers, landlords and home owners.  Dedant's friendly staff can assist with your building and pest inspections, maintenance inspections, landlord condition inspections, termite inspections, invasive inspections or termite treatments. See our full range of services here

Latest Technology

Our inspectors use the latest technology during every inspection.  This includes a moisture meter, thermal imaging camera and movement sensors such as Termatrac.  Unquestionably all of our inspectors are professional, highly experienced, licensed and insured.

We make booking easy

Bookings are made easy, we work with the Real Estate Agent to avoid any confusion and concerns.  We can also organise other inspections for you at the same time, such as swimming pool inspections, asbestos testing and meth testing.  Blueridge Consultants trading as Dedant Building and Pest inspections is licensed with QBCC.
We are committed to providing outstanding service at a fair price.
For rapid service and reports, contact DedAnt Building and Pest Inspections today.
Get your free quote now!
Our team will respond as soon as possible during office hours.
Building and Pest Inspection / News
Building and Pest Inspection / News
Building and Pest Inspection / News
What people say about Dedant